WooCommerce Support Demo
CM Reviews and Ratings
The plugin is compatible with custom post types of third-party plugins, and also has a special support of WooCommerce.
You can find a WooCommerce product below. You can open it and leave a review there to test it in action.
How To Manage WooCommerce Reviews?
First of all, if you already have existing reviews under your WooCommerce products, you can transfer them and manage under the CM Reviews and Ratings module.
To do this, it's just enough to click the button "Import" under the "General" tab in plugin settings.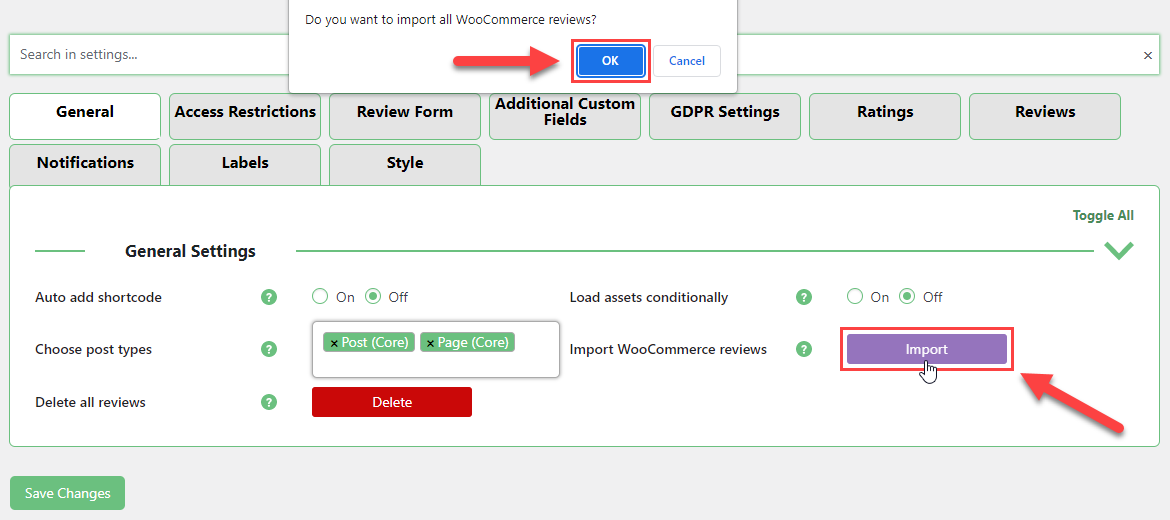 Then, you need to replace the standard WooCommerce reviews and ratings module with the module by CM Reviews and Ratings.
To enable the CM Reviews and Ratings module, you need to add a custom post type "Product (WooCommerce)" in the option "Choose post types".
If you enable the option "Auto add shortcode", the reviews and ratings module will be automatically included to all WooCommerce products. If it's disabled, you need to add a shortcode for enabling the module manually to the needed products.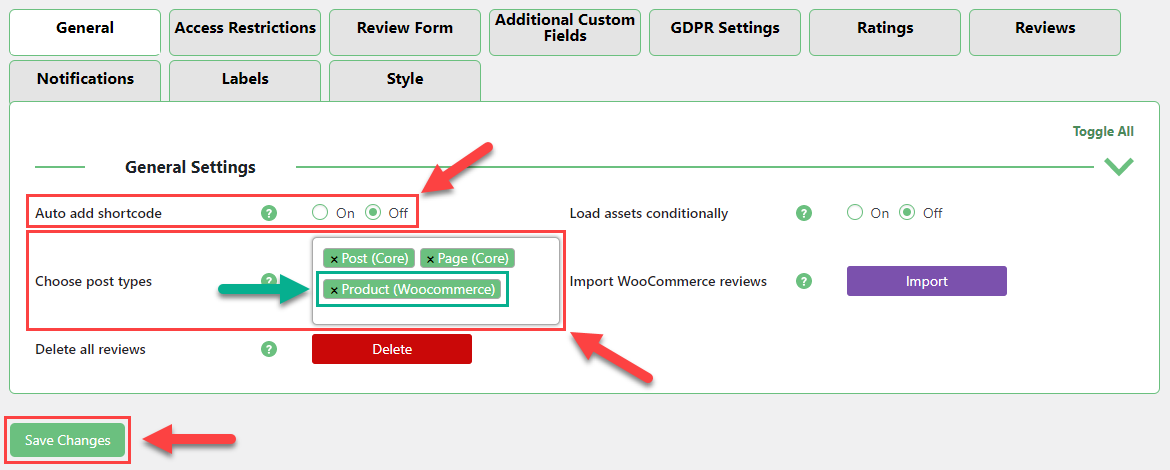 Last step you need to do is to disable the standard WooCommerce reviews module. It can be done in the WooCommerce settings under the "Products" tab. Just uncheck the option "Enable reviews" and save the changes.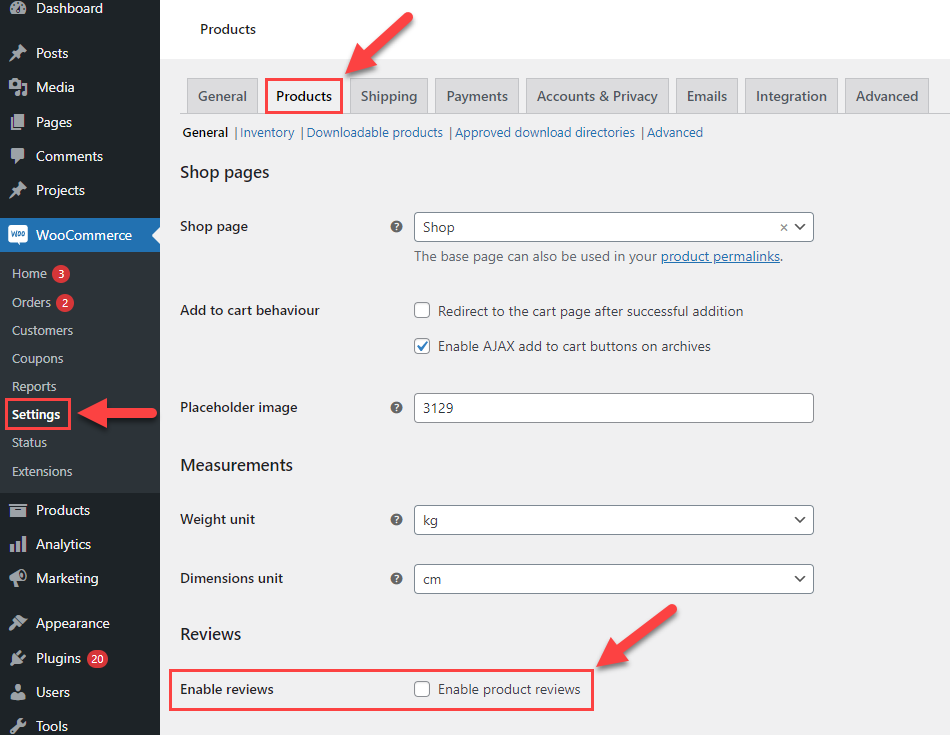 The same algorithm can be applied to other third-party plugins custom post types.
CreativeMinds Reviews and Ratings Plugin for WordPress allows your visitors to rate and review your posts, pages and products. Configure the form and let visitors submit ratings you can display anywhere on your website. Includes reCAPTCHA support, custom fields, moderation, Facebook-like reactions and more.
For more information go to the plugin product page
Available Reviews and Ratings Demos